Join an IWT Program & Start Living Your Rich Life
Today
Hi, I'm Ramit Sethi.
I've helped 42,000+ students get their money in order, break mental barriers, start their own businesses, find their dream jobs, and design their Rich Lives. All using my thoroughly researched, rigorously tested, step-by-step systems. 

Let me show you how easy it is to live a Rich Life.
Learn how to be your own boss, do what you love, and earn more. Build a business that pays you
while you're sleeping.
Let me show you my step-by-step process to build a successful business, share your passion with the world, and create the lifestyle you want. 
Work from home. Or a coffee shop. 
Take a 4-week vacation. 
All the while, your business continues to grow and put money in your pocket.
Find a job that pays you more and let's you work where you want,
when you want.
Don't settle for a job you hate. Don't settle for less than you're really worth. Don't settle for "good enough" and let your life and career pass you by.
Find Your Dream Job shows you how to find dream jobs at dream companies, gives you proven responses to tough interview questions and helps you negotiate for more money and better perks.
Are you ready to find the job you've always wanted — and get paid everything you're worth?
Use your money to live a
bigger life.
If you've been meaning to get your money in order for a while, or you're just ready to stop feeling stressed about it, now you can get answers to your money questions directly from me.
Spend extravagantly on the things you love, guilt-free.
Pay your bills, save for dream vacations and invest aggressively for retirement — all on autopilot.
And use your money to live a bigger, more rewarding life.
"With Dream Job I realized how invaluable having a system is. It keeps you on track, moves you along, and you can pin down exactly what is working and what is not. You don't have to spend too much time worrying about why you haven't landed a job yet, you just move on to the next step."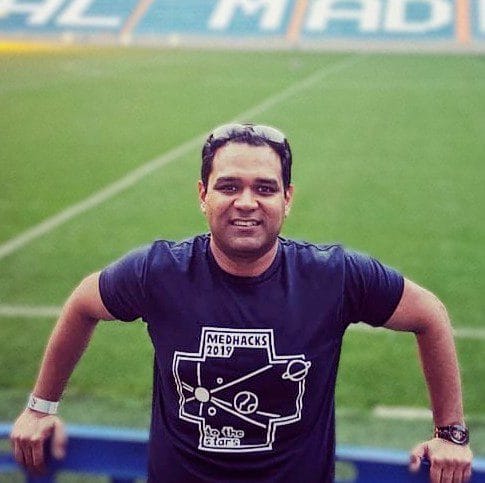 "I went through 2 jobs and multiple coffee and dinner meetings to finally nail the job I always wanted. I now make $380K in a year."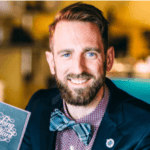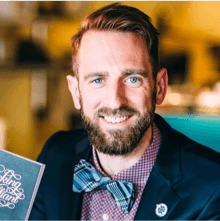 "It just so happens I made my retirement plan of travel, excitement, exploration, and adventure also my business plan. It's been amazing to live this way, especially with such an amazing team along for the ride!"
"What I've learned from Ramit is way more than what I spent over 100K to learn in business school. Thank you Ramit for changing my life and helping me make a bigger impact in the world."
"What helped was understanding how to put the marketing together. This month, we'll end on $30,000 in revenue — our largest month this year with just under 8,000 subscribers. Because of my online business, my family and I are leaving soon to travel to Europe for 2 months, and hang out and run the business while we're there. This is something we've wanted to do for years."
What if you could START and FINISH every day confident, focused, motivated, and optimistic?
Get the energy and excitement to do what you want, when you want it. 
Master the psychological "Success Triggers" that top performers use. 
Here are ready-to-use mental frameworks that will give you increased happiness, confidence, and success.
Learn how to think like a copywriter and see how you can create compelling sales copy out of thin air.
You'll craft copy so persuasive, your customers will think you're reading their mind.
6 Figure Consulting System
If you feel like your consulting business has hit a ceiling, or you're not reaching your potential, you're probably right.

Here's my most advanced secrets on increasing your earnings as a freelancer or consultant. 
Learn exactly how I build my product launches that have brought in millions of dollars over the years. 
I've included my exact strategies, frameworks, tactics, benchmarks, and templates I use for every launch. 
Take your business to the next level with Double Engine Growth.
I'll show you the proven methods you 'll use to grow your business to $1 million per year – and beyond. 
Here's how we built a traffic engine to generate 15,000 subscribers a month.
Including the exact system that grew our email list from 0 to 279,000 subscribers…
While generating more sales than Facebook ads, partnerships, and social media combined.
Years ago, I had all kinds of excuses for why I couldn't get things done. But finally, after years of self-work, when I cracked The Finisher's Formula, I learned I could change myself from the outside in.
I've included everything I've learned along with specific techniques to show exactly how to get things done.
Learn how to talk to anyone, anywhere, anytime … even if you're not a "natural". 
In How to Talk to Anybody, I'll arm you with every tool you need to learn how to connect with anybody. The word-for-word scripts. The hours of video teardowns. Psychological "barrier busters" to help you catch and conquer the barriers that keep us from improving.
Stop spending hours every week on mundane tasks that are bogging you down.
Here's how to find, hire and work with a trusted virtual assistant. Trust me, it'll change your life.
Here's the behind-the-scenes look at the Power Trio emails I use in every email sales campaign I write. 
A draft-by-draft, behind-the-scenes look at how I write winning sales pages that bring in millions of dollars every year. 
Stop writing important emails from scratch. Use these 50 Proven Email Scripts that have helped people get more money, lower fees, build important connections and more. 
Step-by-step, word-for-word guide to increase your salary at your next performance review. 
I'll show what techniques the world's greatest learners use to pick up new skills in less than 30 days.