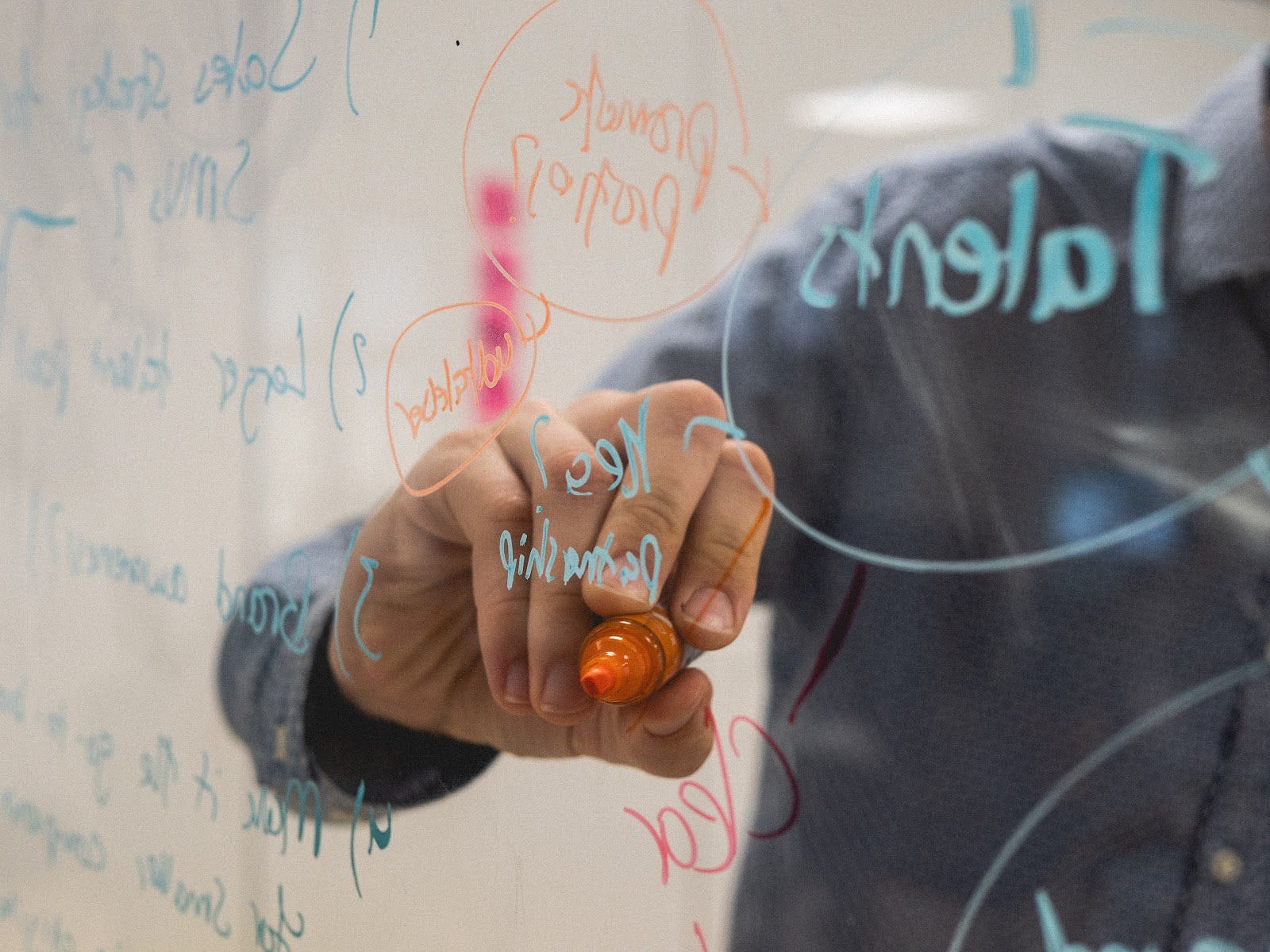 10 Profitable Business Venture Ideas (real examples + how to get started)
Want to start your own business but aren't sure how to get started? Entrepreneurship is an incredible way to build wealth and contribute to the marketplace. A good business venture opens the doors for:
An unlimited earning potential
Opportunities to share your passion with the world
Flexibility in when and even where you work
The best part: You can get started on the side while working a regular 9-to-5 job. When you do that, you can scale your business venture and earn enough to leave your job completely.
That's why I want to show you exactly how you can start a business venture today — as well as give you some ideas for great business ideas to help you get started.
But first, let's take a look at what exactly a business venture is.
What exactly is a business venture, really?
A business venture is any entrepreneurial enterprise that's created to make money.
Yes, that encompasses a LOT of different things. Anything from restaurants to multimillion-dollar Silicon Valley tech startups to even the lemonade stand run by your neighbor's kid can be considered a business venture.
Creating a successful business venture isn't about luck, securing funding from angel investors, or finding the right motivational quote to post on your Instagram. It actually has to do with math.
Let's take a look at an example:
Imagine you have a business. Your business releases a product that costs just $50. If you sold just one product a month, you'd have $600 at the end of the year. Not too shabby — but what if you scaled it a bit more?
That is the power of having a business venture. You can scale it to be as profitable as you want it to be. This opens the doors to flexibility, freedom, and living your Rich Life.
If you want to start a successful and profitable business venture, all you need is the right idea — which brings us to profitability.
How to find a profitable business venture
A good business starts with a good idea. Unfortunately, there's a lot of noise out there about what a good business idea looks like.
Is it developing a new dating app that everyone will buy and download?
Is it a drop shipping business you run from your laptop in Chiang Mai?
Is it doing something with cryptocurrencies? What the hell is a blockchain anyway?
Here's my advice to you: Ignore the noise — and focus on yourself. Don't worry about what other people are doing and whatever the latest get-rich-quick scheme is. Instead, focus on finding the sweet spot between:
How you can help people (i.e., things they'll gladly pay for)
Your passions
To help you do that, I want to show you a system we teach to our students at GrowthLab that allows them to find perfect business ideas for them.
Ask yourself 3 questions
Here are three questions to help you identify things that you're potentially passionate about:
"What skills do I have?"
"What do I do on Saturday mornings?"
"What challenges have I overcome?"
This is crucial psychologically. If you're passionate about your business venture, this means you're going to be able to leverage your knowledge and expertise to make money. That makes it all that easier to stick with it — and make a good amount of profit as well.
Let's take a look at each question now and dive deep into how to get the best answers from them. For each question, I want you to come up with 5 – 10 answers. Yes, that sounds a little difficult — but once you get going, you're going to find that it's very easy.
Question #1: "What skills do I have?"
These are skills that you've been taught and acquired over the years such as:
College degrees
Languages (e.g., Spanish, French, American Sign Language)
Fitness (e.g., yoga, weightlifting, CrossFit)
Instruments (e.g., guitar, piano, singing)
Skills classes (e.g., improv, writing, dance)
Mechanical / trade skills (e.g. plumbing, woodwork, car repair)
If you've learned about it in school, an online course, or a class at your local community center, chances are there a ton of people out there who are willing to pay you to teach it to them too.
It's a common misconception that you have to be the best at a skill in order to teach it — but that's simply not the case. In fact, some of the greatest teachers in the world weren't necessarily the best at their craft.
Julia Child wasn't the best chef — but her book Mastering the Art of French Cooking became an international best-seller and led to her syndicated television show The French Chef.
Freddie Roach isn't the best boxer — but fighting champions like Manny Pacquiao and Mike Tyson have paid him millions for the opportunity to train with him.
Many people have turned their passions into a thriving business venture and they're not necessarily the best. That means you can too.
Question #2: "What do I do on Saturday mornings?"
At first this can seem like a weird question.
"I don't know; sleep in? Have a cup of coffee?"
But if you dig a little deeper, you can find that it actually reveals what you're passionate about. That's because Saturday mornings are typically reserved for "me time."
Maybe you're:
Researching your genealogy and ancestry while building out a family tree. This is something plenty of people struggle with and would pay you good money for.
Weightlifting for both strength and size. This is the ultimate fitness goal for millions of guys out there — guys who would pay you to teach them how.
Painting or working on an art project. This is an impressive skill many unartistic and burgeoning Rembrandts would pay you handsomely for.
When the rest of the world is still asleep and you have the whole day ahead of you, you're probably going to work on something you're excited about. So think: What do you like to do in this free time?
Question #3: "What challenges have I overcome?"
Sometimes we can find opportunities in even life's toughest moments. These are struggles and issues that we go through and can help other people through as well.
You can help those people — and they'll even pay you money for it.
Three great examples:
RockstarWomenWithMS.com. Lisa Cohen has MS — but that doesn't stop her from kicking ass. She helps other women cope with the disease and get past the mental barriers it can put up through coaching services.
CrohnsColitisLifestyle.com. Dave Johnson uses his knowledge and experience from having Crohn's disease to help others with it reach their fullest potential in the realm of fitness.
VirtualAssistantInternship.com. Esther Inman helps other military wives earn money while their spouses are overseas by becoming virtual assistants. Check out more of her story in the quick video below!
Want to build a business that enables you to live YOUR Rich Life? Get my FREE guide on finding your first profitable idea.