How only 1,000 customers generate $8.6 million in revenue
No matter what, whenever a new John Grisham book comes out, I buy it. (You know him? He wrote The Firm and A Time to Kill.)
Some of his books are amazing…some, not so much, but no matter what, I read every single one. You can consider me one of John Grisham's 1,000 True Fans.
The concept of "1,000 True Fans" was popularized by WIRED editor and best-selling author Kevin Kelly. He said:
"To be a successful creator you don't need millions. You don't need millions of dollars or millions of customers, millions of clients or millions of fans. To make a living as a craftsperson, photographer, musician, designer, author, animator, app maker, entrepreneur, or inventor you need only thousands of true fans."
Imagine. If you can get just 1,000 people to pay you $100 a year, that's $100,000/year. It means you can have the freedom to create what you want to create. And it means you don't need everyone — just 1,000 of the right people.
Until now, nobody has shown the numbers behind their 1,000 True Fans.
But we will.
We're unveiling real data that we've never shared before. All because we want to show you that it's possible to start and grow a thriving business — and you don't need 500,000 subscribers, or 100,000 or even 10,000.
You don't need everyone. Just the right people.
Here, we'll show you.
The actual data behind our 1,000 True Fans
According to Kelly's theory, your 1,000 True Fans will read, and buy, everything you create. They'll follow you on YouTube, Instagram, Twitter, your podcast, and anywhere else you go. (Just like I love watching John Grisham's interviews on YouTube.) Often, you don't even have to "sell" them — just tell them you have a new product coming out and they're already in.

Think about what it would mean to have customers literally telling you, "Take my money!" — before you even released a new product.
We analyzed the data for our top 1,000 customers. Here's what we found:
On average, our top 1,000 customers have each spent $8,600 with us. (The top customer spent $26,539.)
On average, our 1,000 True Fans have purchased 6 products. (The highest number purchased by one person is 15. We have 18 in total.)
The first purchase was in 2013. The most recent purchase was July 18, 2017.

Our top 1,000 students account for over $8 million in revenue.
Forget our numbers. If you had 1,000 True Fans who spend $100/year with you, that would be $100,000. That's awesome!
And that's a conservative number. Of our 1,000 True Fans, the median spend is $7,418 (mean = $8,665). That means we've generated $8.6 million in revenue — JUST from our 1,000 True Fans.

On average, our top 1,000 students have joined 6 of our courses.
We have many students who've been with us for 5+ years. On average, they've taken 6 of our courses. That's 30% of everything we offer, and it means they're joining more than one course per year. One of them has taken 15! And we know they'll continue to buy.

On average, our top 1,000 students spend over 5x everyone else.
Building "customers for life"
One of my coworkers was puzzled that people who hire a personal trainer keep working with them for years.
"Don't you just hit your goal? Then you know how to do the exercises, right? Why would you keep paying them?"
When I told him I'd worked with my trainer for 5 years, he just stared at me.
In a world of poor-quality products, if you find a product or service that really works, people will stay. And as they get more advanced, their goals will change (like my goals changed over time with my trainer). Finally, there are a lot of subtle reasons people buy — not just mathematical "results." Think about why you'll spend a little extra for a nice hotel.
Here's a simple example:

From $42,000/year to $125,000/year.
Pretty straightforward. This reader continued to get amazing results, growing his income from $45,000 to $125,000 as he applied our material. That is life-changing — a complete change in socioeconomic and psychological status. He will be a student for life.
Now here's another example:

We brought together 500 of our top students to hang out for 3 days in NYC.
In 2016, 500 students joined us in NYC for our Forefront conference. This was crazy. I'd be talking to one of our readers and inevitably, I'd ask if they'd joined any of our courses. The average person had joined more than 5 courses. It's no surprise that True Fans will go to a conference to meet other True Fans.
Now let's go even deeper.
Because I can show you our data, and that's great. But it's not just about the numbers. It's also about impact, and about the relationships and transformations you create when you truly serve your customers at the highest level.
A group of 1,000 True Fans becomes a community of people with the same values, willing to help one another. Check out one of our Facebook groups:
It's so rare to find a business willing to show you the real names and faces of its best customers. But this is what I'm most proud of — our success stories. I want you to meet two of them.
The first is Chris Clark, whom I've known for a long time.
Before Chris became a student he was working in San Francisco. He was married and struggling under 5-figure debt. He worked at a good company, but he wasn't making enough to live a Rich Life. In fact, he regularly had to rely on the free food provided at work.
But Chris joined IWT as a student very early on. And he made it a point to always try to get ROI from each course as fast as possible.
He joined Earn1K and made $15,000 on the side in his first year. Then Chris joined Dream Job and negotiated a 70% salary increase. Then he joined Zero To Launch, and with a list of just 16 people, landed nearly $50,000 in new work.
I interviewed him about his experience so far. When I asked him how much money he's made, he told me it was enough that he was uncomfortable sharing.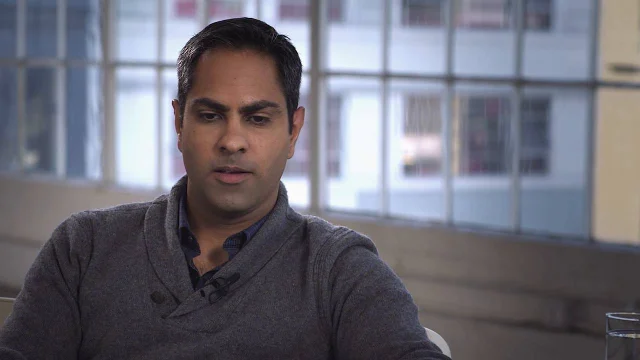 2:11
The second student I want to tell you about is Naveen Dittakavi.
Naveen has been a student of IWT for over 5 years. He's taken over 8 of our courses.
Naveen ran a successful freelance business for a few years before 2008. But when the recession hit, it all came crashing down. That's when he began studying my material. He joined Earn1K and used it to rebuild and grow his business before the recession was over.
Then Naveen joined our Brain Trust program. In Brain Trust, Naveen says he was able to "finally meet people who were similar" to him — ambitious "weirdos" who read about self-development online.
Naveen also wanted to start his own online business. But for 10 years he'd been accumulating ideas without acting on them. He finally joined Zero To Launch and used the strategies he learned to book over $100,000 of business in one month.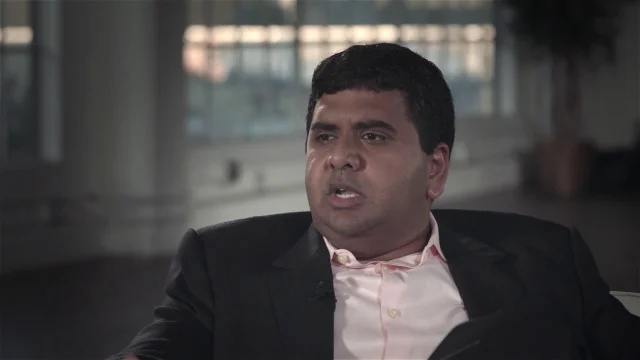 6:12
With just 1,000 True Fans, you can not only build an incredible, profitable, and sustainable business… you can also change people's lives. In just these two examples, we see students more than 10X-ing their annual income.
We're showing you our actual data — data we haven't revealed before — because we want you to know what it really takes to run a successful business. Too often, people toss around huge numbers like "My $1 million launch" or "How I generated $438,273 with one email."
Those can be inspirational — but also depressing. What if you don't have hundreds of thousands of email subscribers? Or a massive blog? The great news is, 1,000 True Fans can help you build an amazing business. If you want to continue growing it (to achieve a $1 million launch, or even a $5+ million launch, you can.)
But you should know that you don't need all of that. If you can find 1,000 people who love what you offer, you have a healthy business. That's what we stand for at GrowthLab.
Sometimes that means sharing the brutal truths about starting an online business — the stuff most people won't say (like "this is a lot of work"). Sometimes, like today, that means showing you that it doesn't have to be as impossible as people make it out to be. You don't need 10 million fans to be successful. You don't need to wake up and be Bon Jovi. All you need is 1,000 True Fans to have a large business for the rest of your life.
Now I'm curious: We're all True Fans of something. There's one person or company that we'll buy everything from. For me it's John Grisham. For you maybe it's a coffee roaster in your city. Or someone whose products you buy online. It could be anything. Think about it, what are you a True Fan of? Why?