This is Tip #22 of of the Save $1,000 in 30 Days Challenge.
Today's tip is to step back from the day-to-day tips and analyze how well you're doing overall in the 30 Day Challenge.
(Note: Don't forget to scroll down for the pictures of how I've been doing in the Challenge.)
It's easy to get caught up in the details of any goal, so let's step back and try to evaluate how we're doing. (I'll do it, too.)
What were your goals when you started the Save $1,000 in 30 Days Challenge?
How much have you saved?
Have you really tried your hardest? If not, could you double your efforts over the next few days to finish off the 30 Day Challenge?
To make it easy, here's a full list of tips so far
A couple people told me that they haven't read the comments on these tips. Guys, the comments have some of the best stuff in this Challenge. Read them!
My experience during the 30 Day Challenge
Finally, let me share how I've been doing. I figured some pictures would be more fun than me writing more words.
Following the (pack-your-lunch tip), I took a picture of these apples I brought to work as a snack, which (1) forced me to eat healthier, (2) prevented them from going rotten, and (3) most importantly, removed the barrier of not eating them at home.
Next, I had to buy a coat for a quick trip I took, so I went to TJ Maxx, where I saved $100 on a coat — and saw this hilarious sign.
All right guys, this next one is my favorite photo. I tried to cook at home, but as I've told you before, I'm horrible at making anything. You'll notice the cornbread here, which tasted disgusting. If you look closely, you might wonder why I'm wearing a skull cap in my own house. That's because
I turned the thermostat down
and it was freezing. But if you guys are going through this Challenge, how can I not?
I want to show you the difference in receipts from the month before this Challenge to a dinner I took in the last few days. Now, the receipt on the left is a special occasion — some friends were in from out of town, so it was pretty expensive. But in the bill on the right, I split an $8 entree, which was more than enough food and resulted in a total bill of about $5. I've saved
hundreds
by cutting down on eating out this month.
Finally, I couldn't take it any more. My parents were coming over to visit so I asked my mom to bring food. "What do you want me to make?" she asked. I just replied with a simple request: "PLEASE BRING ANYTHING YOU CAN!!!!!!!!"
Mission accomplished:
So that's how I've been doing during this Challenge. How about you?
* * *
Last thing to do
1. See other tips in the Save $1,000 in 30 Days Challenge
2. Leave a comment on this post describing how much you're saving with this tip and any unusual techniques you use to make this tip work.
If you found this post helpful you'll probably like my new Ultimate Guide to Personal Finance. This is an excellent place to learn more simple ways to improve your personal finance and money management.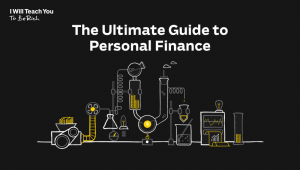 Do you know your earning potential?
Take my earning potential quiz and get a custom report based on your unique strengths, and discover how to start making extra money — in as little as an hour.