This is Tip #20 of of the Save $1,000 in 30 Days Challenge.
This is a guest post by Erica Douglass, who blogs at erica.biz. She recently sold her web-hosting company for over $1m.
I really hate traveling during the holidays. Packed airports, delayed or cancelled flights, bad weather, and miserable attitudes — if this isn't Hell, I don't know what is!
This year, my parents asked me to come back to Indiana. Having been snowed in for five days the last time I flew back — eating canned food and being stuck for days on end with no escape, since eleven feet of snow was blocking our driveway! — I adamantly refused.
We finally worked out a compromise. My parents, my boyfriend and I would all fly out to southwest Florida, where my aunt and uncle live. Unfortunately, after we agreed to this, I discovered that my aunt and uncle do not live near a major airport. We were looking at thousands of dollars to get the four of us down there for the holidays.
I felt the money we would spend on plane tickets would be better spent elsewhere — say, the massage and therapy I'll need after spending time with my family (kidding!) Desperate for a solution, I spent some time on travel websites. Finally, I figured out we'd cut our ticket price by half if we simply moved Christmas to December 18th instead of December 25th.
Total, for flights for the four of us, we saved nearly two thousand dollars by moving Christmas up one week!
Cheap flight: $408
Expensive flight: $1,248!
I realize there are a few caveats to this. For instance, some of you have family members that might feel the holidays are more sacred than saving money. In that case, I would explain the emotional component instead of the financial one — that, if you travel during the busiest travel time of the year, you'll be exhausted and may end up stuck in an airport for the holiday. But by flying a week earlier, you avoid the stress — and save money as well!
This doesn't only apply to the holidays. Do you have multiple family members with birthdays in the same month? Consider pulling all of these celebrations together. Do you fly back home multiple times a year? Consider paring this down to only once a year and making your stay longer.
How you save money with this tip is up to you…but the moral of the story is this: there's real money in being flexible when it comes to holidays and other celebrations.
About the author Erica Douglass is a successful entrepreneur sharing secrets to building a million-dollar business at erica.biz. Check out one of her most popular articles: How To Start A Business With No Money.
Total savings: $300 to $1,000
Last thing to do
1. See other tips in the Save $1,000 in 30 Days Challenge
2. Leave a comment on this post describing how much you're saving with this tip and any unusual techniques you use to make this tip work.
If you found this post helpful you'll probably like my new Ultimate Guide to Personal Finance. This is an excellent place to learn more simple ways to improve your personal finance and money management.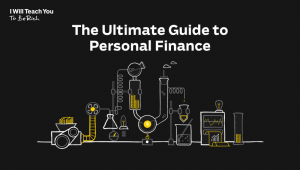 Do you know your actual earning potential?
Get started with the Earning Potential quiz. Get a custom report based on your unique strengths, and discover how to start making extra money — in as little as an hour.