This is Tip #16 of of the Save $1,000 in 30 Days Challenge.
Today's tip is to cancel/defer any large purchase you were planning for this month. You're basically using time as a strategic barrier against yourself.
It's very simple:
New lawn mower – wait .
New TV – wait.
New dishwasher — wait.
You can set a calendar reminder to check on it in 30 days.
A couple things will probably happen when you do this: First, prices will probably drop. Second, chances are you'll realize you didn't really need it — especially as your savings start to grow. How much easier do you think it'll be to save once you have $1,000, or $5,000, sitting in your savings account?
Let's also take this tip from an iwillteachyoutoberich reader:
"We have a coffee can at home that we put all of our change into. Even our kids help with this. If I have cash, I don't ever pay for anything with exact change. All change that I get back goes straight to the coffee can. The entire family is excited about this saving's idea because they know that we are going to use the money to go on a family vacation. It's amazing how much more excited they become when they know the end result. On average, we save $600 a year in change."
Judy Schaffer, Mankato, MN
Look beyond the obvious tip of saving change (which is a good one). The deeper point is to get your family/friends involved. If you're canceling getting a new BBQ, get your family involved to show them why you're doing it and what payoff they can expect. Maybe you take $10 (of the $200 you would have spent) and put it towards a vacation fund. The point is to borrow from each of these tips and tailor them for yourself.
Total savings: $50 to $3,000
Last thing to do
1. See other tips in the Save $1,000 in 30 Days Challenge
2. Leave a comment on this post describing how much you're saving with this tip and any unusual techniques you use to make this tip work.
If you found this post helpful you'll probably like my new Ultimate Guide to Personal Finance. This is an excellent place to learn more simple ways to improve your personal finance and money management.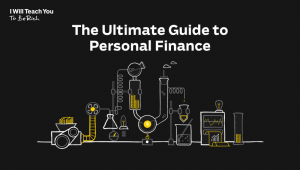 Do you know your actual earning potential?
Get started with the Earning Potential quiz. Get a custom report based on your unique strengths, and discover how to start making extra money — in as little as an hour.